Carla Edwards
Material: Jewellery | Location: Scotland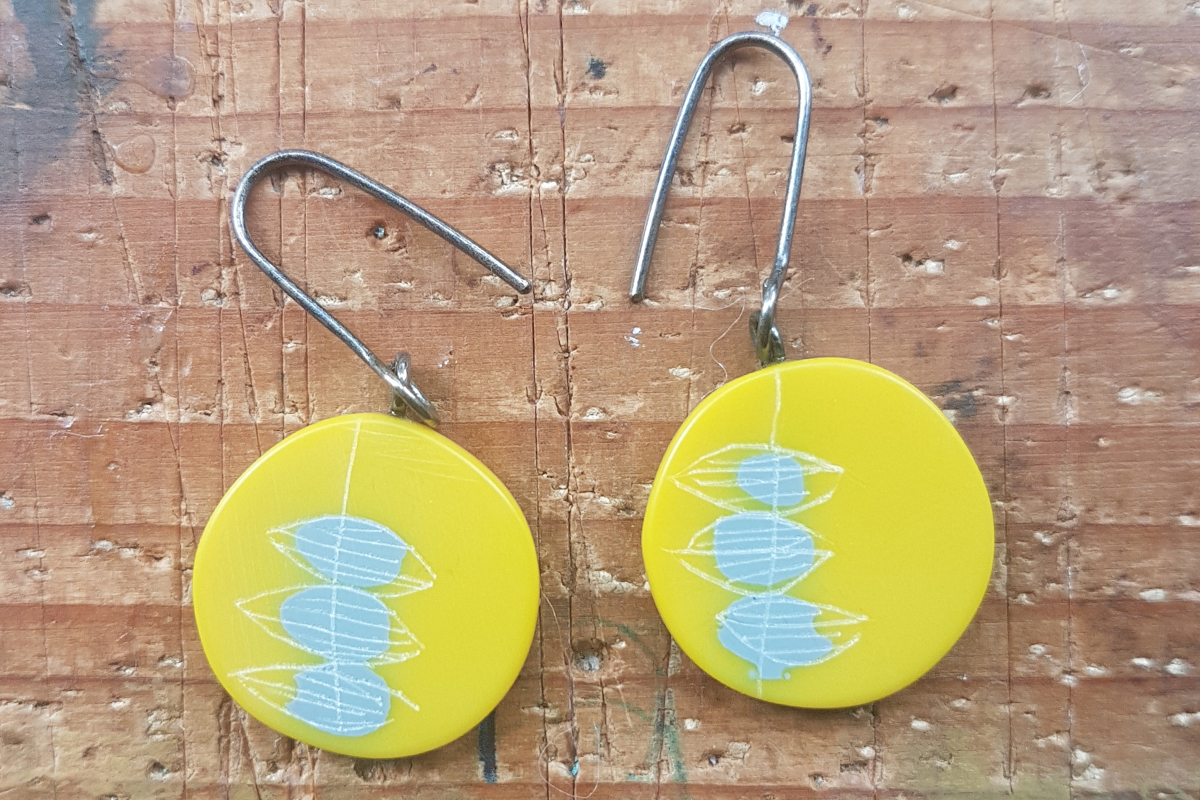 Carla Edwards designs and makes contemporary jewellery from her workshop in Leith, Edinburgh.

Inspiration comes from a love of the natural world, pattern, colour and drawing. The small details of plants fascinate Carla and she enjoys translating elements of drawings into wearable jewellery. Pieces are influenced by sketches from her garden, walks in the woods and the famous Royal Botanic Gardens of Edinburgh.

Resin has huge range of colour possibilities and the variety of pattern, translucency, form and finish that can be achieved with the material is never ending. Each piece is made by hand with patterns turning out a little different each time, so no two pieces are exactly the same.

Techniques used are mould making, casting, filing, carving and polishing resin, alongside traditional metalworking techniques such as soldering, piercing and hammering.