Hannah Baxendale
Material: Glass | Location: Greater Manchester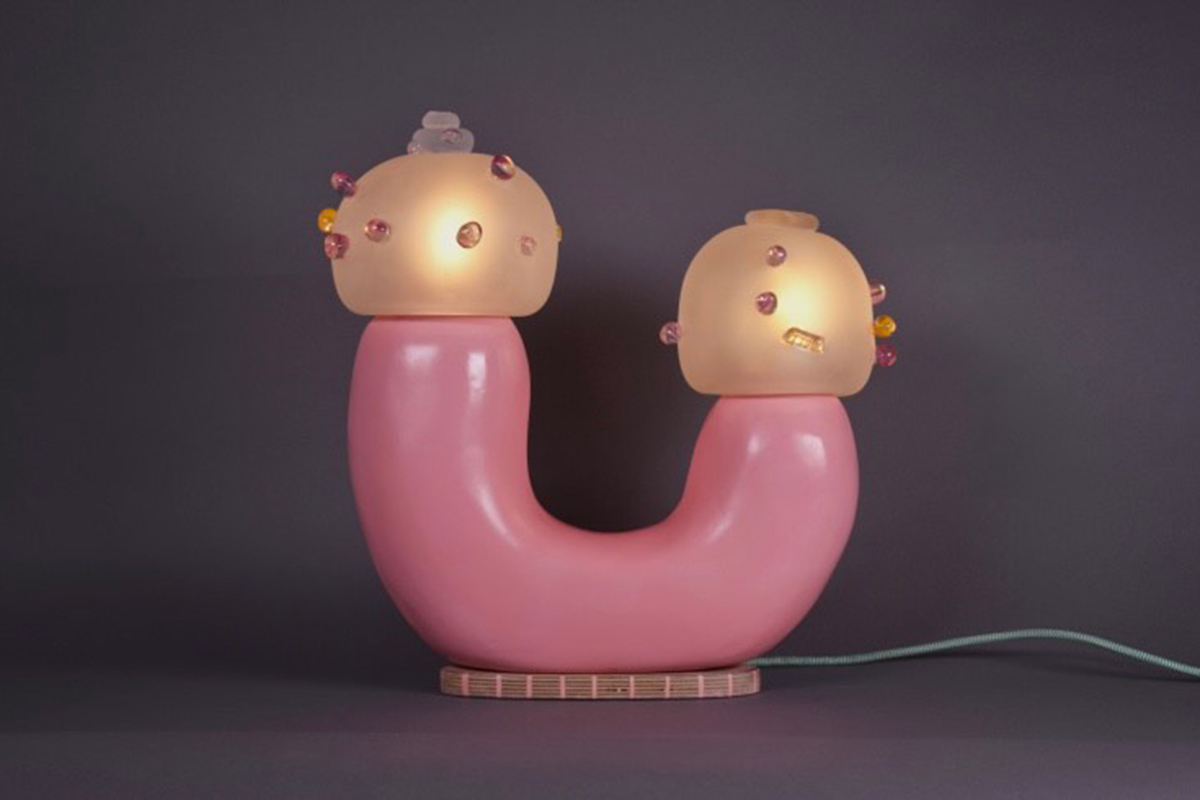 Hannah Baxendale solely exists as a designer and maker, with a deep curiosity about a multitude of materials. Her style continuously celebrates joyous colour and form, and the mixing of unusual textures. She enjoys blending various traditional crafts and materials with a sense of dreaminess.

Hannah ultimately creates to share a piece of herself with others, in hopes that her excitement will pass through the objects she makes.

The JOY Lamps derived from a series of joyous experiments which aim to challenge mundane design principles and transform everyday objects into functional sculptures. Sculptures which possess both useable and emotional qualities, through soft light and form. The lamps feature Hannah's specialism, hand blown glass alongside wooden and Jesmonite detailing.