Helen Tiffany
Material: Jewellery | Location: Greater Manchester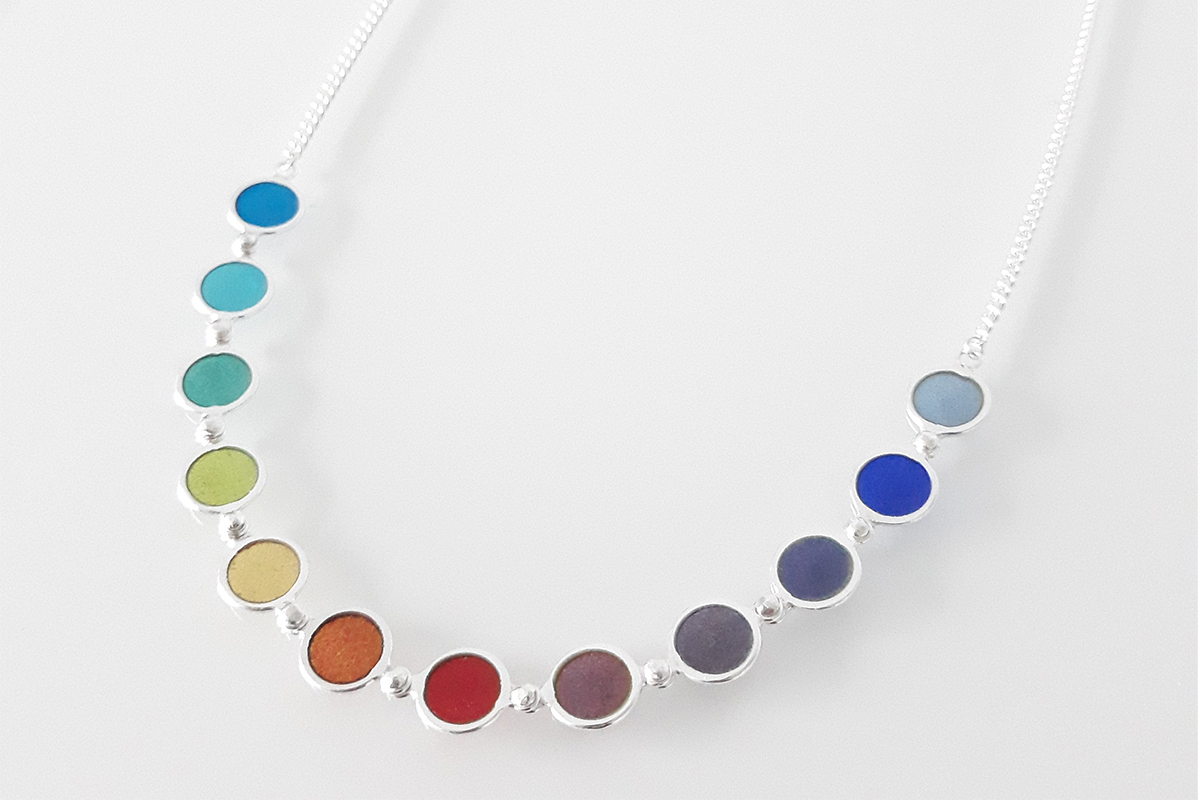 Helen Tiffany is a designer maker working with enamels. She specialises in kiln formed techniques, making colourful glassware and jewellery from her studio in Manchester.

Colour, structure, order and pattern are common themes throughout Helen's collections, but it is material qualities and processes that inspire and lead her work. She uses various enamelling techniques to achieve her designs, often using the plique-à-jour process where glass is applied to a sliver framework creating an effect like stained glass. These silver and glass components are combined and layered to create jewellery with a flow and rhythm, celebrating joyful colour.

Helen takes a very considered approach to making and materials, and many designs have developed as a response to reducing waste. The silver used in making her collections is 100% recycled and many pieces include silver and enamel reclaimed in the workshop.