Jason Jones
Material: Mixed Media | Location: Merseyside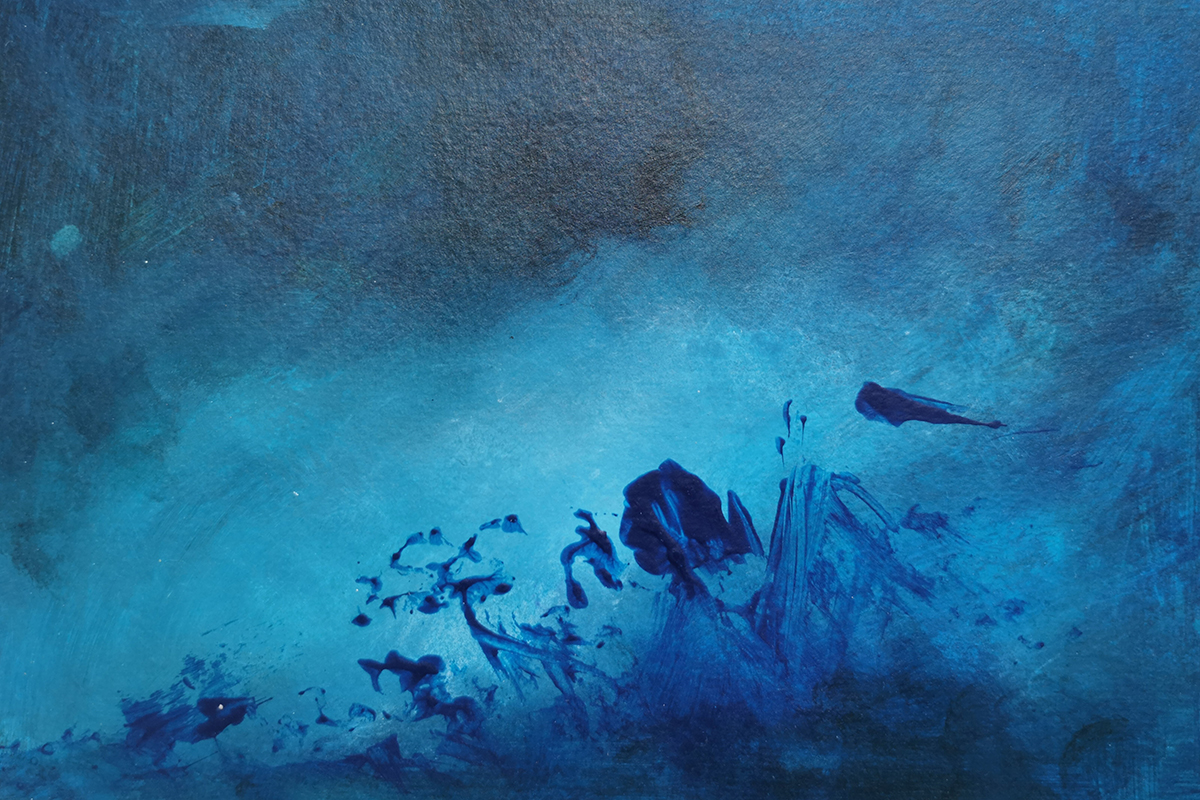 After graduating in 1998, Jason undertook a seven-year period of romantic, gestural, atmospheric and introspective analysis of paint as a medium, producing a vigorous and rapid succession of themed portfolios of work, all underpinned by sub-contexts of the chaotic, harmony and contrast.

2004 then saw Jason apply his developed knowledge and technique of applying paint to the contemporary male figure, titled 'Self-Observed', culminating in the inclusion of an international publication titled '100 Artists of the Male Figure' in 2010.

Jason's 'Landscape Studies' draw upon inspiration of and compositional studies of the epic biblical paintings by John Martin, atmospheric sci-fi film noir cinematography, emotional responses to musical compositions and most importantly, the process of and responses within the act of applying paint.

Image: Landscape Study II (2018), acrylic on paper.