Kate Owens
Material: Textiles | Location: Scotland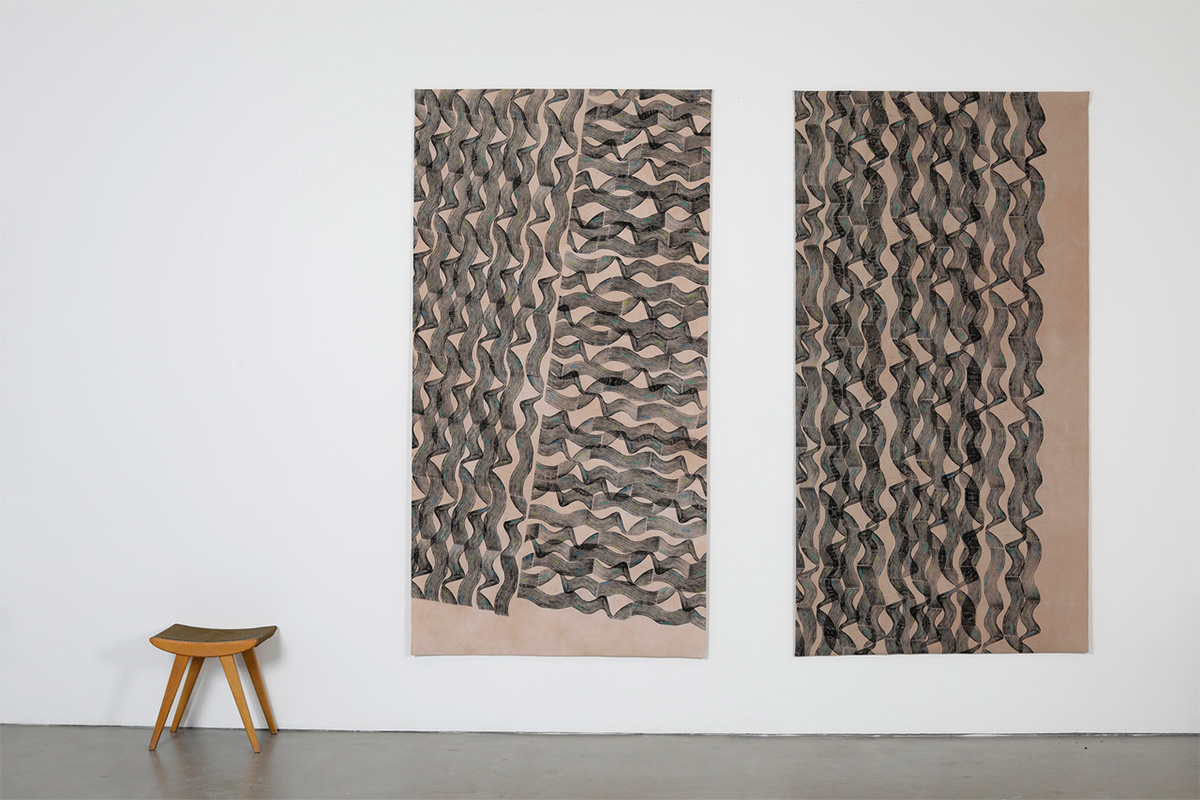 I make printed textiles with motifs that stagger and bump. Using an adapted block printing method, where the print block is also a wooden sandal, I walk motifs across the fabric using choreography and body weight to transfer ink to cloth. Over the past eighteen months I've introduced another layer of action to my practice by collecting and processing plant material to colour the fabric.

I think about movement in opposition to being fixed or restricted. My own spine has been partially fixed since I was nineteen, prompting me to counter this rigidity with movement in my work. Each textile work becomes an intimate record of the physical making experience.

Formal aspects of the work are inspired by historical research across visual art, craft, design and dance arts. My research focuses on moments of looseness, invention and interdisciplinary working. Having come to textiles from a background in painting and sculpture, I'm interested in other practices that move between modes of making and take an experimental approach to process and materials.

Photography by Katherine Anne Rose with thanks to Studio Pavilion, Glasgow.