Liz Ellis
Material: Ceramics | Location: Cheshire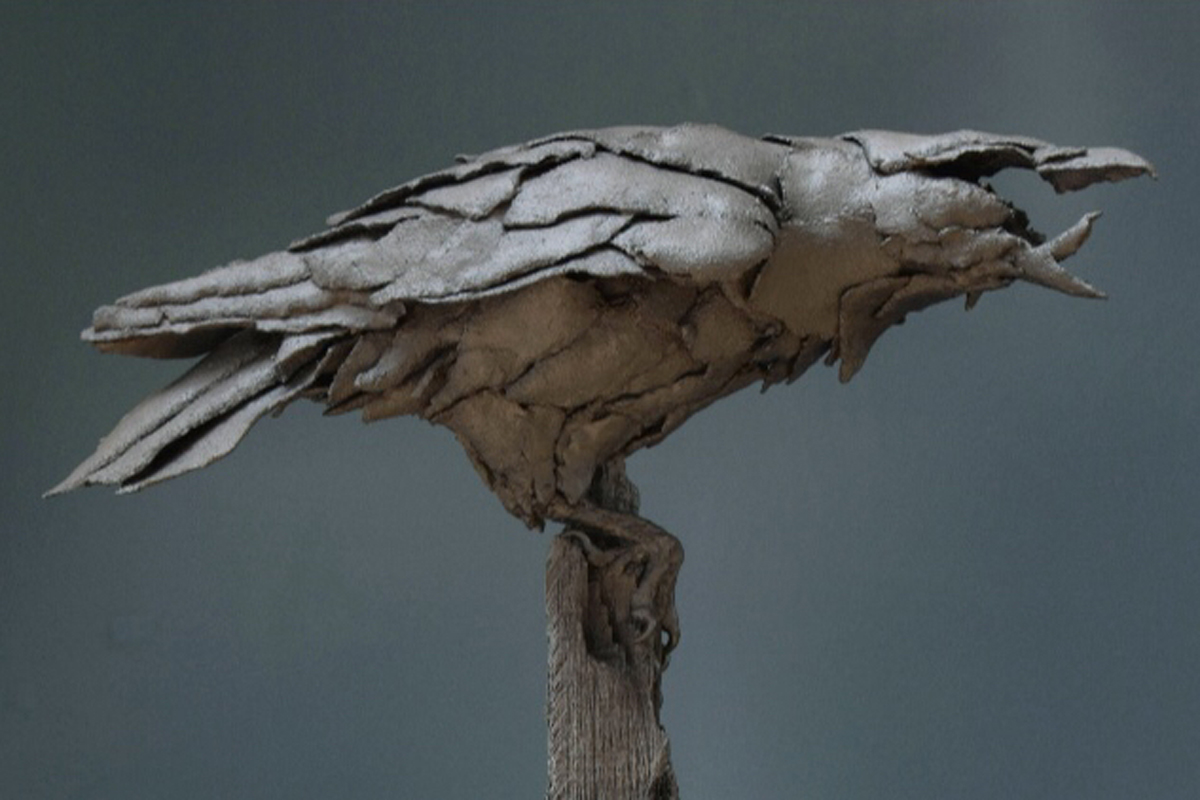 'After The Storm'

The high winds of autumn 2021 devastated so many of our mature neighbourhood trees – leaving them shattered and torn – scattering their resident birds – tearing apart the complex web of lives that live on and within and below them.

Searching out and gathering these shards of wood became the starting point for this new group of work – giving back to the crows a vantage point from which to shout the odds.

The found wood is stabilised, stained and waxed. The birds are hand built in black stoneware clay and fixed to the wood with steel rods. The finished pieces are then presented on stained and waxed oak blocks.

Liz lives and works in Handbridge, Chester and has exhibited widely at home and abroad.