Risdon & Risdon
Material: Textiles | Location: Shropshire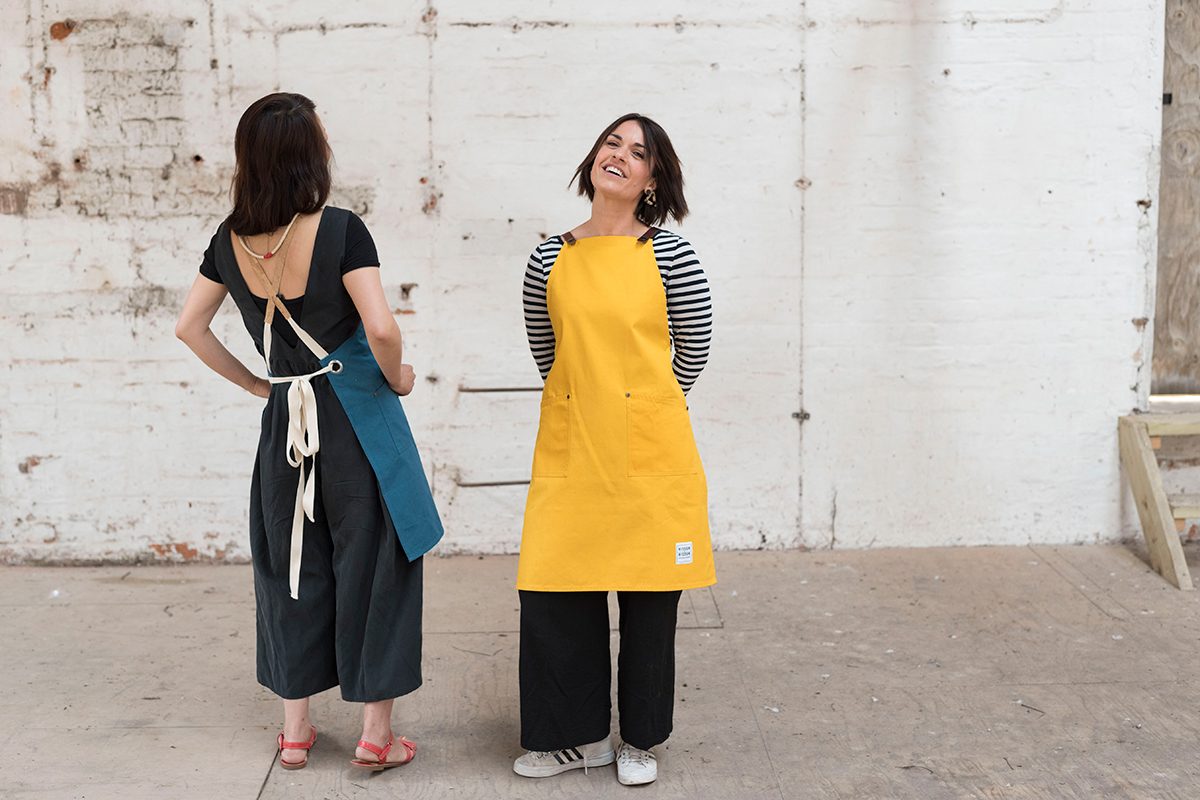 Risdon & Risdon are a family business based in Shrewsbury, Shropshire. Mother and sons Carla, James and Alex design and hand make high-end workwear using the finest cotton canvas, Italian and British leather (or Portuguese cork for an alternative to leather) and metalware from a British foundry. They all believe in quality that not only lasts but looks good.

The two generations bring together their creative strengths and ideas. Founder Carla has a background in textiles, sewing and making, mixed with a passion for traditional craftsmanship and a love of modern design. Alex is the leather worker with a natural talent for working raw materials into beautiful pieces. James is behind the branding, web design and photography.

Their wide range of customers include artists, chefs, gardeners, silversmiths, fashion designers and artisans - experts in their trade, skill or passion.