Vicky Shaw
Material: Ceramics | Location: Scotland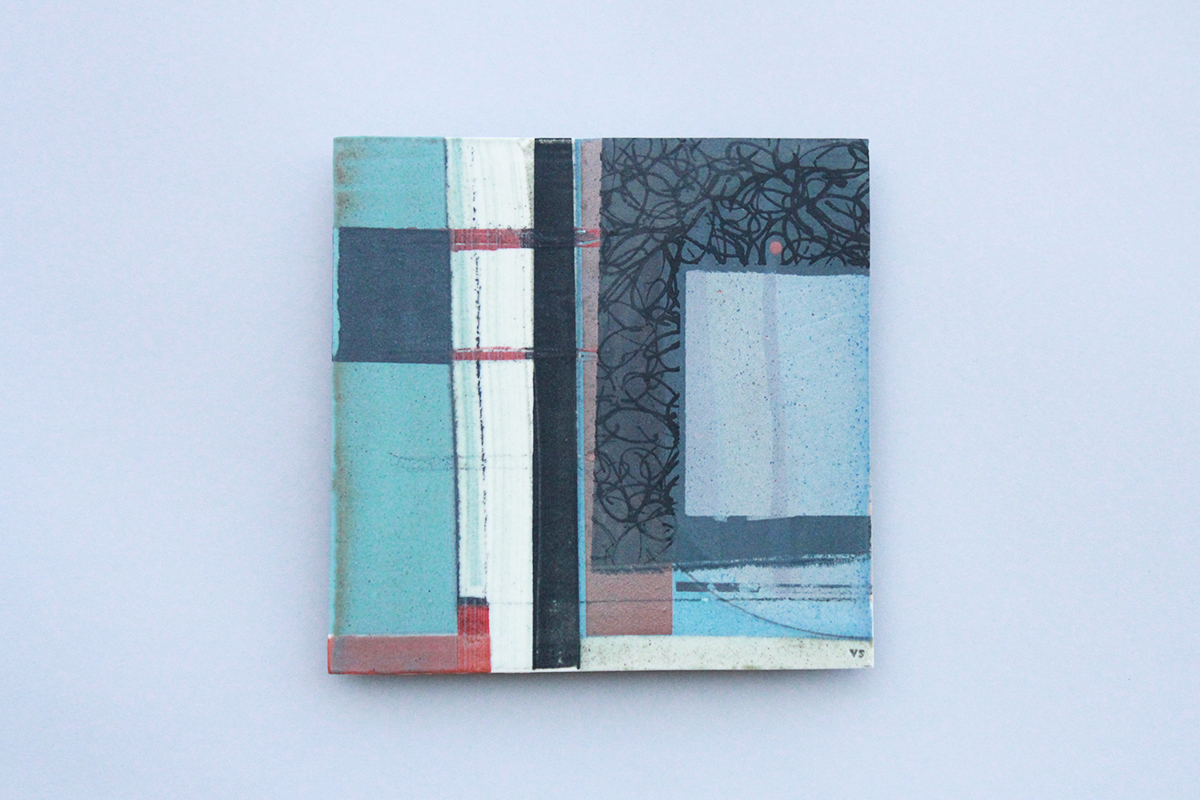 For me the process of drawing on paper through printmaking has become a tool through which ideas flow.

Small things and objects subjectively chosen for their aesthetic qualities, found and kept for their shape, colour and pattern, along with close-up photography and the landscape are some of the subjects of interest which indirectly inform my work.

Surface qualities, mark-making and colour are an important aspect of my work and the composition and the organization of these is what I find exciting. I use ceramic print techniques, this offers the opportunity to work in both a precise way and if desired a less controlled way, allowing for the unexpected to arise, each have their own challenges. I like to explore colour, pattern, and spatial composition as they interact with form and the ceramic materials that are applied to the surfaces but at the same time holding on to a playful intuitive approach.