Xinyi Chen
Material: Jewellery | Location: London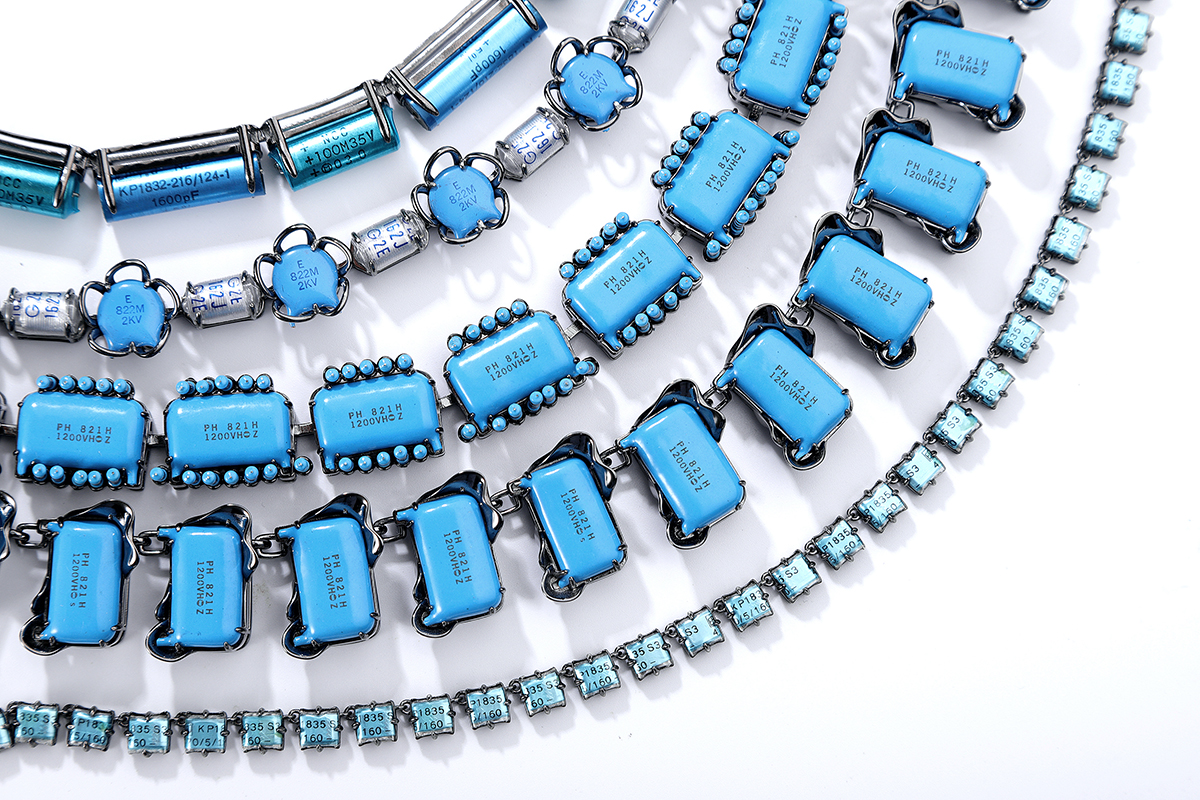 Since 2016 Xinyi has been experimenting with and exploring the use of electronic components as gemstones to make jewellery.

E-waste represent data and information, named' Artificial Intelligems'. Acting within a broader context of sustainability and the younger generation's awareness of E-waste, China's WEEE Recycling Centre formed part of the supply chain for this collection. The necklace as a vehicle connects individuals. These individual components are produced in different countries - made in Germany, China, the UK, South Korea and the US... through a joint symbol of multicultural unity to create a sense of belonging.

Spread optimism by recycling e-waste components, colours, and digital spirituality into these charming, bold wearable art chokers. The 'Data Garden' collection explores fashion products that wander the boundary between 'physical versus digital'. It shows us a new way of living in digital awe and pleasure that hopes people could return to this earth's reality from the virtual, to embrace and celebrate the future.