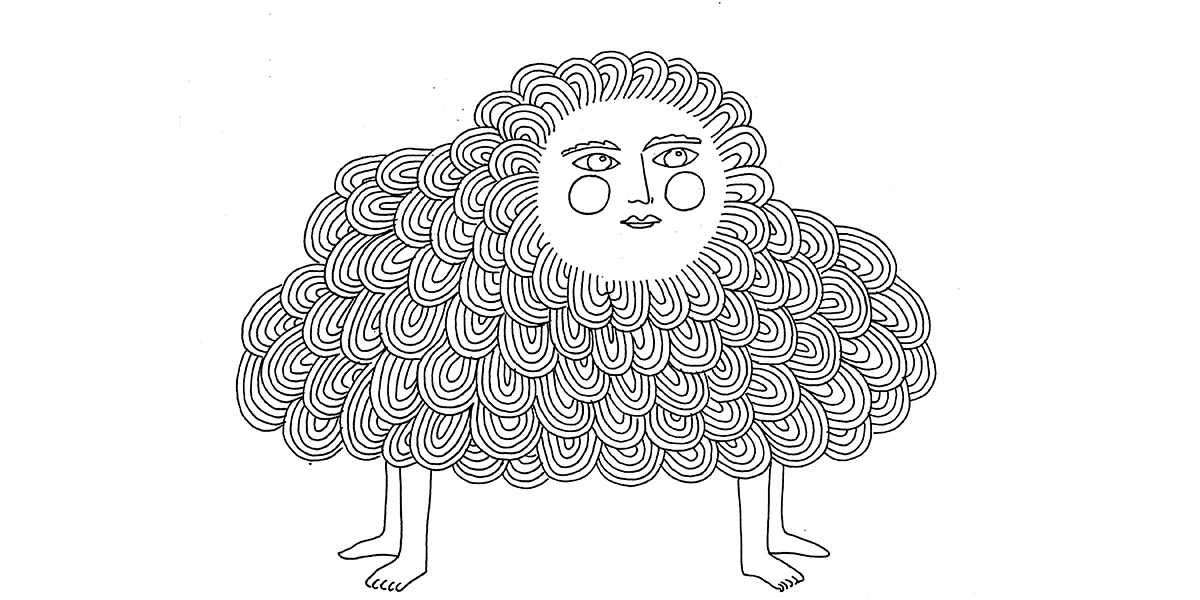 LightNight 2020 at Home
Friday 15 May 2020, from 5pm
Local maker Chris Turrell has created and shared five of his original 'Wonderbeasts' drawings for you to colour and customise at home.
Participants are encouraged to photograph and share their creations via Instagram.
'Wonderbeasts' are a series of ceramic pieces that are drawn from medieval illustration, folklore and Outsider art. He's interested in the space between fact and legend, exploring notions of the wild magic of nature and our own world of order and familiarity. Storytelling is a key theme to these pieces, suggesting distinctive characters and individual narratives. Created from a mix of hand building and press moulding and using layers of coloured slips and oxides, these objects feel alive and purposeful.
Image (Above): Chris Turrell 'Wonderbeast' drawing for LightNight 2020 at Home.
Spoon Carving Workshop with David White
Sunday 5 January 2020, 11am – 4pm
at the Bluecoat, Sandon Room
A unique workshop experience for the 'JÓL' exhibition. Learn to whittle your own wooden eating spoon from a freshly cut tree with expert spoon maker David White.
During the day, you will be taught green wood working tips and tricks, carving skills using an axe, knife and hook-knife whilst whittling your own spoon to take home and use.
This workshop would make a great alternative Christmas gift, so why not buy a ticket and we'll give you a special voucher to present as the gift.