Christoph Kurzmann
Material: Woodwork | Location: Oxfordshire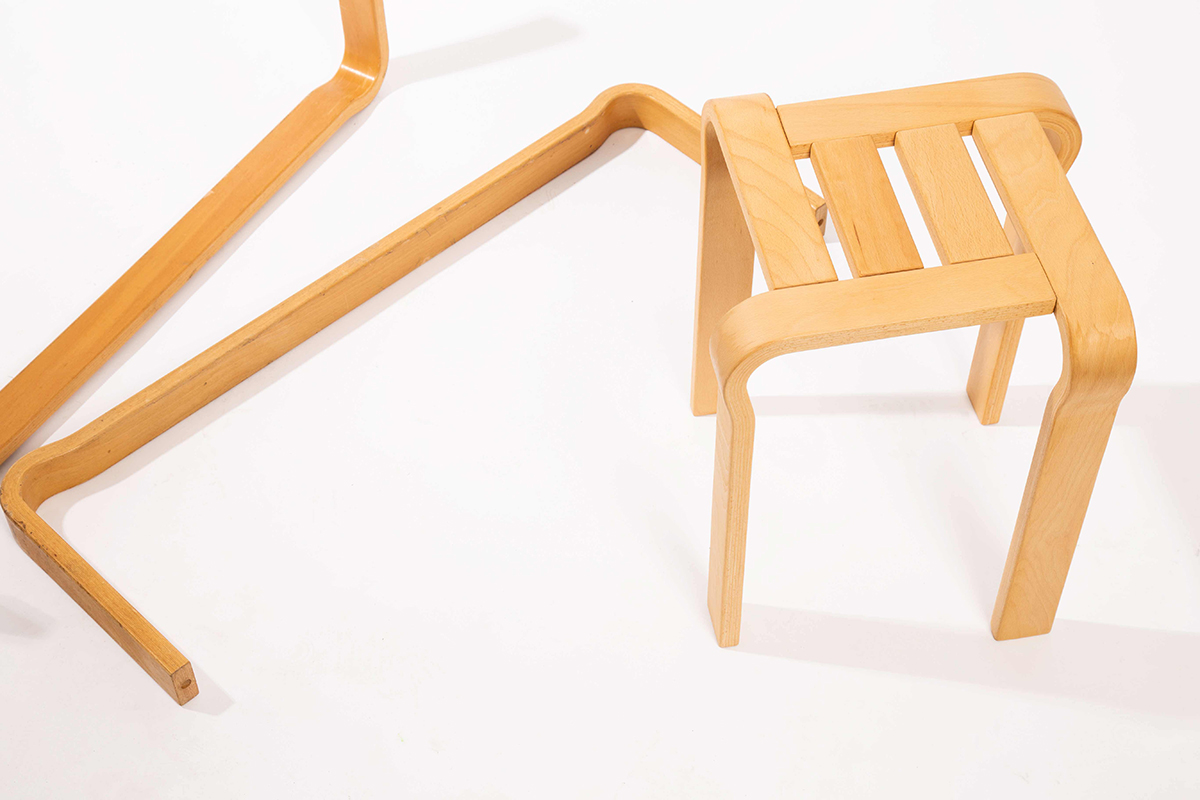 Christoph Kurzmann, an Oxford-based furniture designer and maker, focuses on imaginative and functional furniture designs through material reuse. The Oxford collection was created in collaboration with Oxford Brookes University using existing furniture which would have otherwise been sent to landfill as part of a major refurbishment project comprising 250 student bedrooms.

With his work, Kurzmann highlights the potential for 'upscaling upcycling' through collaborations between waste creators and designers, reworking waste into useful modern furniture designs. Parts of the collection are now implemented at the University's canteen and will furnish the newly built student accommodation.

Kurzmann aims to reduce waste by keeping materials circulating, therefore extending their lifecycle and reducing the need for raw materials. His work is a direct response to the wasteful industry of corporate furniture where refurbishment projects lead to tonnes of identical pieces ending in landfill.