David Frith
Material: Ceramics | Location: North Wales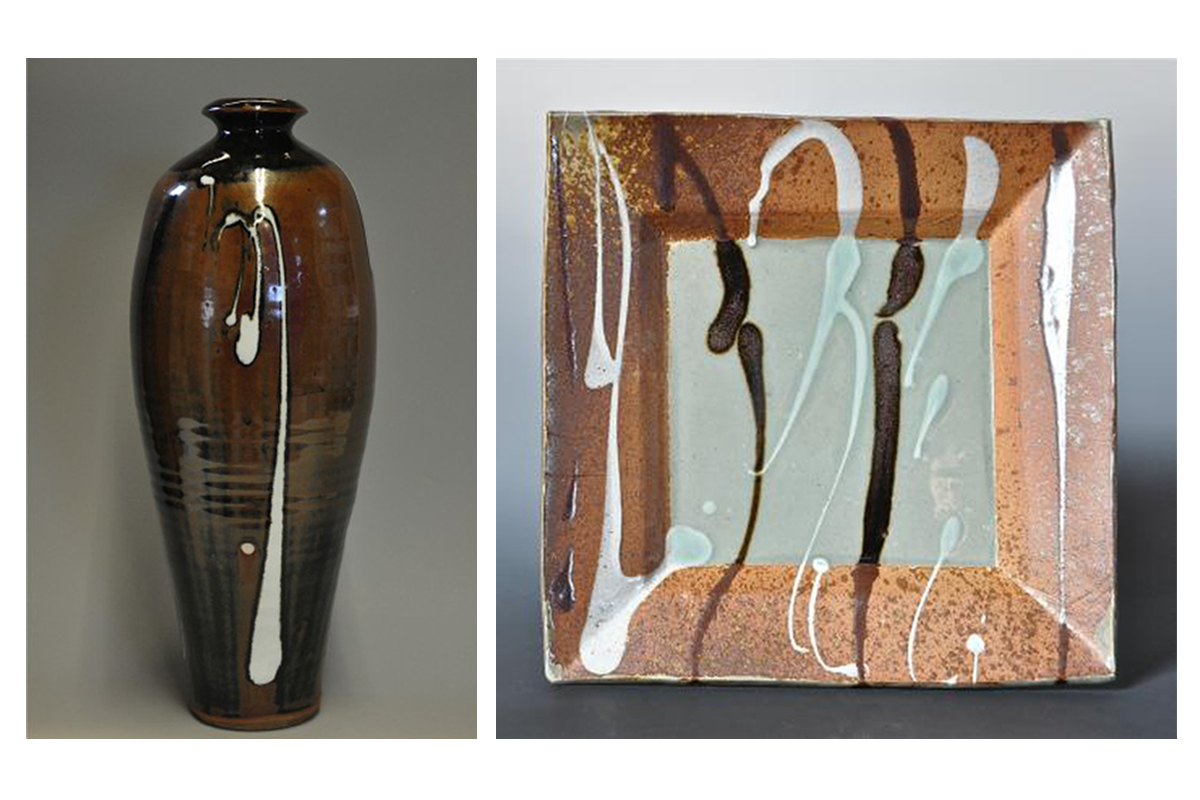 David, with his mastery of the potter's wheel, makes large pieces decorated with his personal style of hakeme, rope impress and waxed motifs under heavy reduction overglazes and combined with ashed surfaces.

"Celebrating now 50 years of potting my work evolves around the thrown form and is firmly based within the oriental culture of reduction glazed ware. Work from two kilns or gas still provides questions and experiment is on-going, with each firing drawing something new to develop upon."

- David Frith

David is a Fellow of the Craft Potters Association and a selected member of the Crafts Council. His work appears in many private and public collections and is exhibited widely in the UK and abroad.


David and Margaret Frith set up their first workshop in Denbigh in 1963. They moved to The Malt House in 1976, an 18th Century woollen mill which was later used as a brewery. The mill is situated on the banks of the river Ystrad, on the outskirts of Denbigh. It has a bridge joining the main workshops to the slip house, clay storage and kiln sheds in the garden on the opposite bank.