Diana Porter
Material: Jewellery | Location: Bristol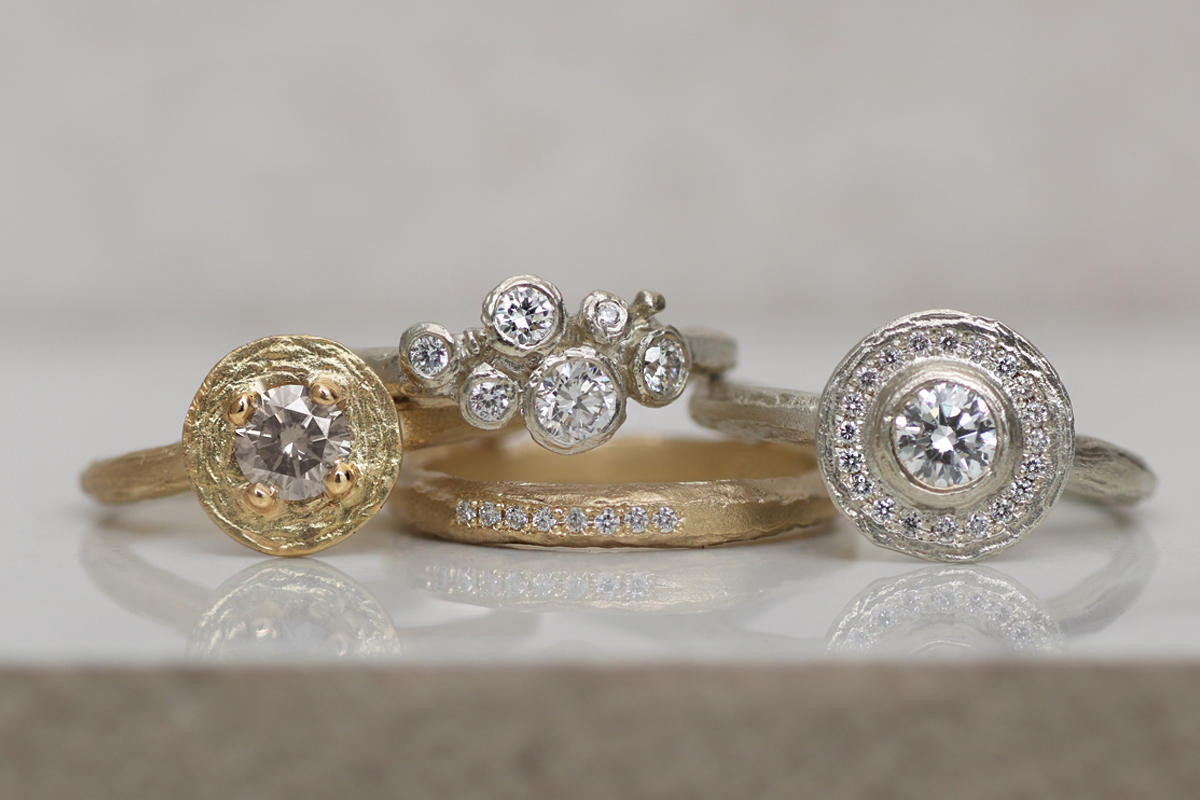 Award winning jewellery designer Diana Porter specialises in organic, beautifully hand-made pieces. She was awarded Designer of the Year 1999 at the UK Jewellery Awards and has received the seal of approval from the Worshipful Company of Goldsmiths.

Diana's work is a blend of craft, quality and sustainability. Committed to ethical practices, these values are reflected in the jewellery. All bespoke pieces and collections are designed and made in her Bristol workshop and crafted from Fairtrade gold and recycled silver, using traceable precious stones.

Her creative inspiration comes from personal and political beliefs, expressed through words which form a major feature of her work. These are used as decoration in combinations of gold on matt silver, acid etched for contrast finish.

Made using luxurious metals with unique colours and unregimented shapes, expect a piece of artwork to celebrate and inspire authenticity, that will be everlasting in both style and quality.

Diana Porter passed away in early 2021, but the studio continues her legacy.