Eve Campbell
Material: Textiles | Location: Scotland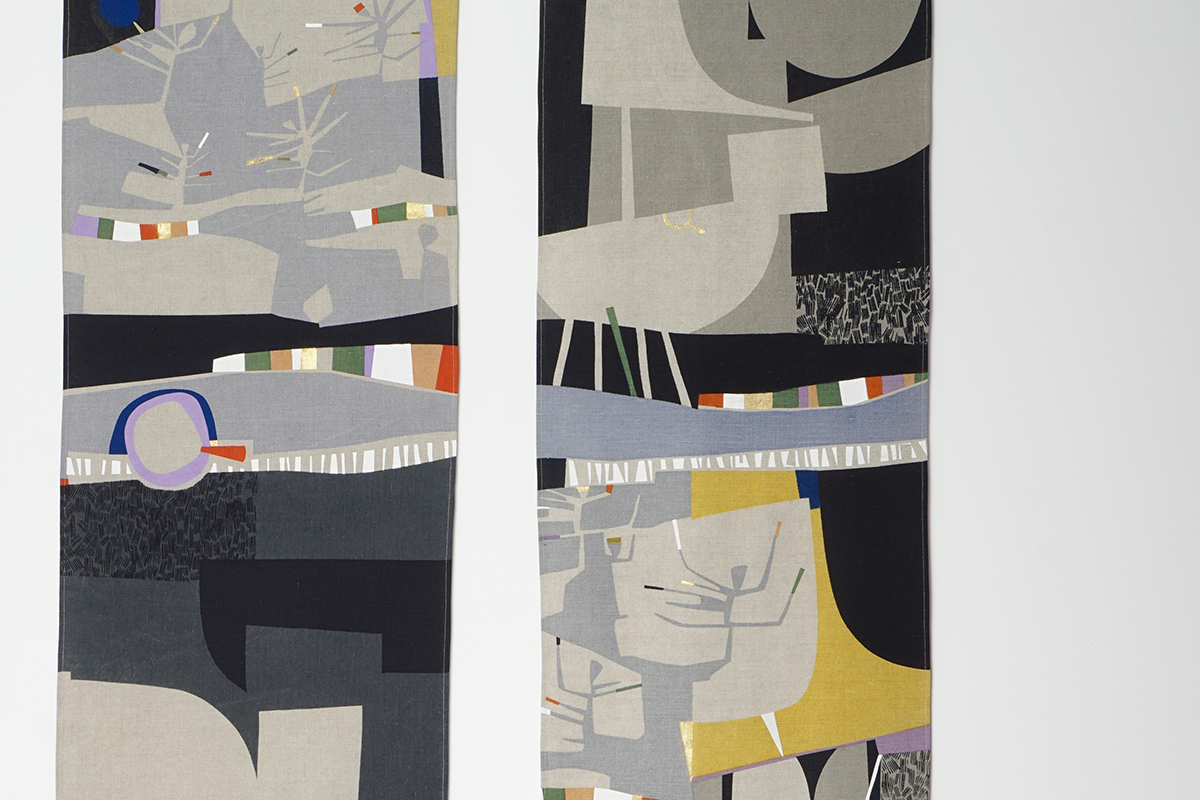 With an interest in creating surface pattern inspired by Scottish nature and architecture Eve creates printed textiles, wall hangings and ceramics. Through paper stencilling and screen printing her prints capture the colours, shapes and patterns of nature on Scotland's West Coast and the relationship between man and Scotland's remote wilderness.

Eve works her wall hangings as if they are an extension of her sketchbooks and drawings. Her prints are printed layer by layer through a unique process of paper stencilling, masking and screen printing. Using paper allows her to work in a spontaneous manner and make design decisions as she prints. Due to her process her wall hangings are one off, single edition prints.

Eve graduated in Textile Design from The Glasgow School of Art in 2018 before setting up a small print studio in Tighnabruaich in Argyll. From there, Eve creates her textiles interpreting nature in abstract form for homes and spaces.