Flod UK
Material: Mixed Media | Location: Sheffield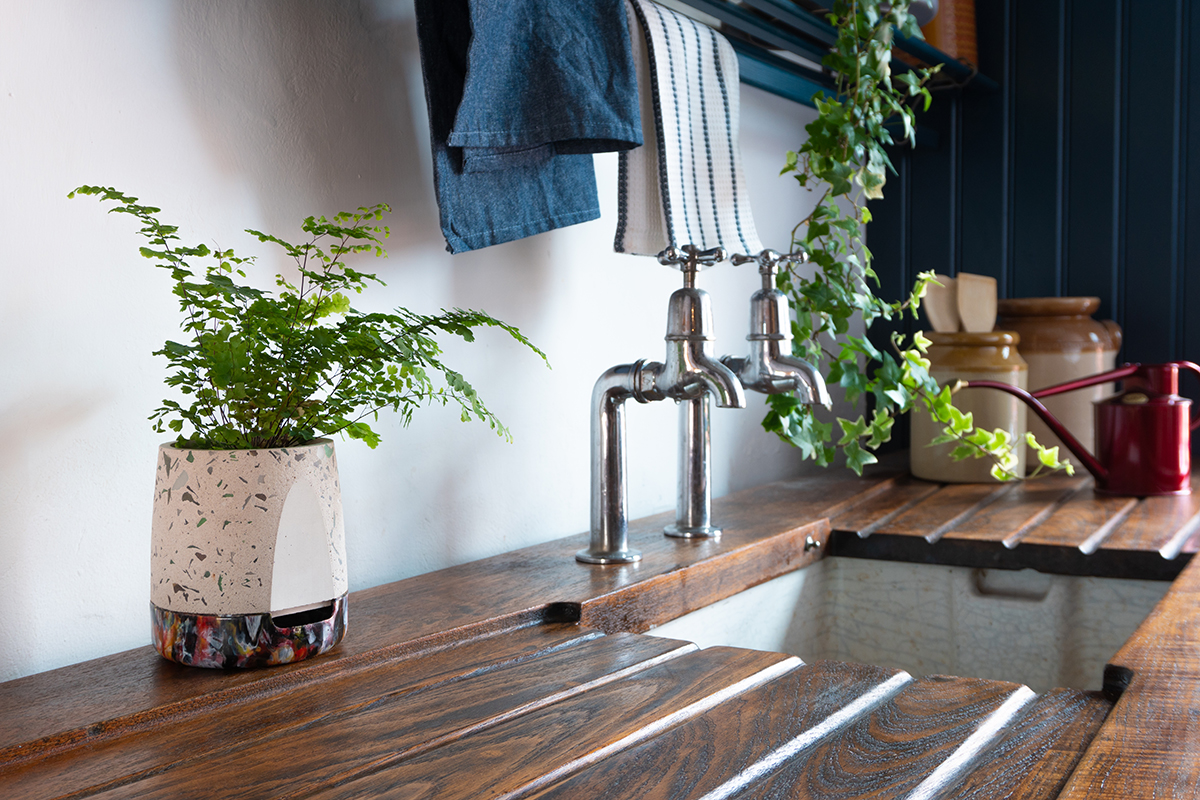 Our Motivation
Litter is polluting our rivers and waterways. We are motivated to do our part to tackle this issue by recycling and transforming discarded litter into functional and ethical products to spruce up your home.

What We Do
We tackle this problem by working with charities and organizations in Sheffield to gather litter from our waterways. Half a kilogram of this material is then used in each individual planter.

The Design
Our plant pot separates into two parts. The main housing has drainage holes to reduce the chance of root rot and remove the need for a plastic nursery pot. The drip tray then easily separates which allows the excess water to be reused.

How It's Made
To make our drip trays we melt down river plastic, specifically HDPE. The plant housing is made from recycled river glass and Jesmonite, an eco-alternative to concrete.