Hannah Bedford
Material: Jewellery | Location: London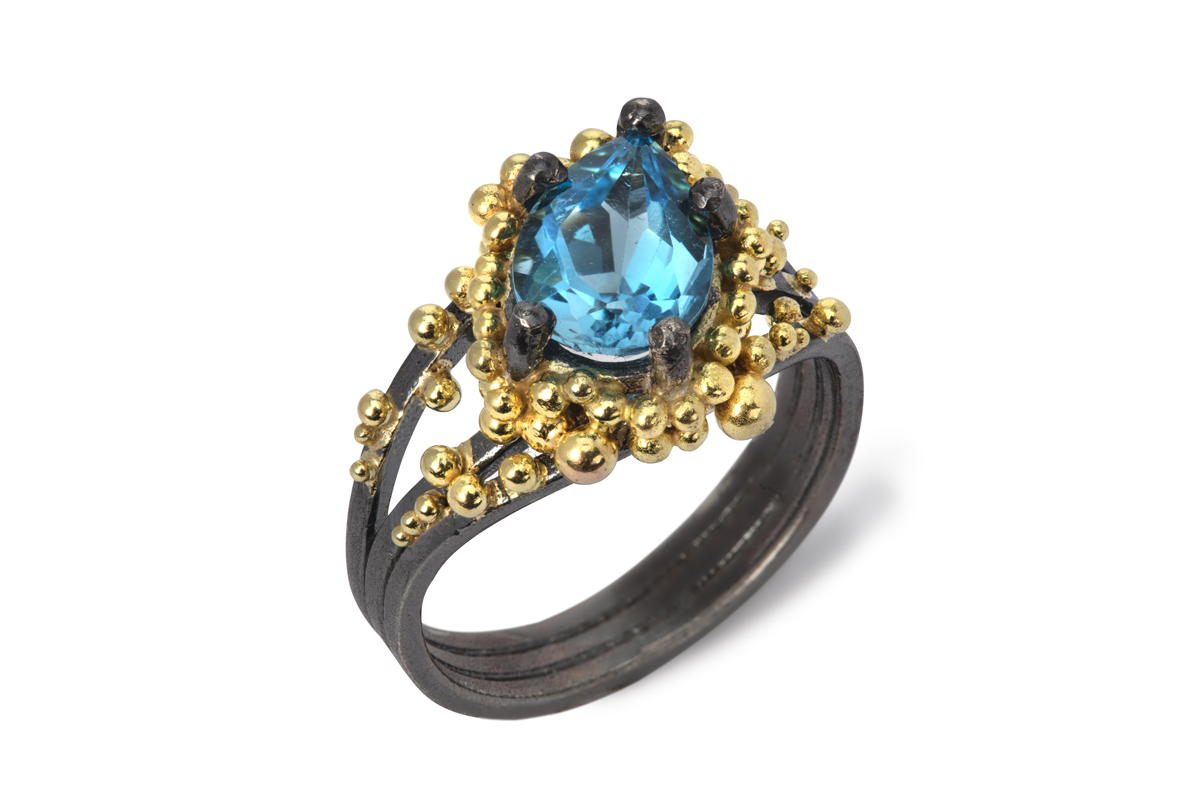 Hannah Bedford skillfully combines the ancient art of granulation with design innovation for a contemporary signature look. Influenced by organic growth and the ever-changing movement of water, Hannah cultivates new ways to embellish her pieces with delicate droplets of gold. Contrasting precious metals add tone and richness to Hannah's aesthetic.

Sculptural waves may be joined in whorls of gold granulation, where ocean-toned sapphires are artfully nestled. Minute granules may be embedded with exquisite diamond detailing or hidden surfaces covered with delicate granulation.

Focused on growing her ethical credentials, Hannah offers Fairtrade and recycled precious metal options as well as certified ethical diamonds and gems. Each piece is meticulously handcrafted in her studio at Cockpit Arts in London, where Hannah also works with clients, to create beautiful bespoke commissions. Hannah lives and works in South London with her partner and two young children.