Helaina Sharpley
Material: Metalwork | Location: West Yorkshire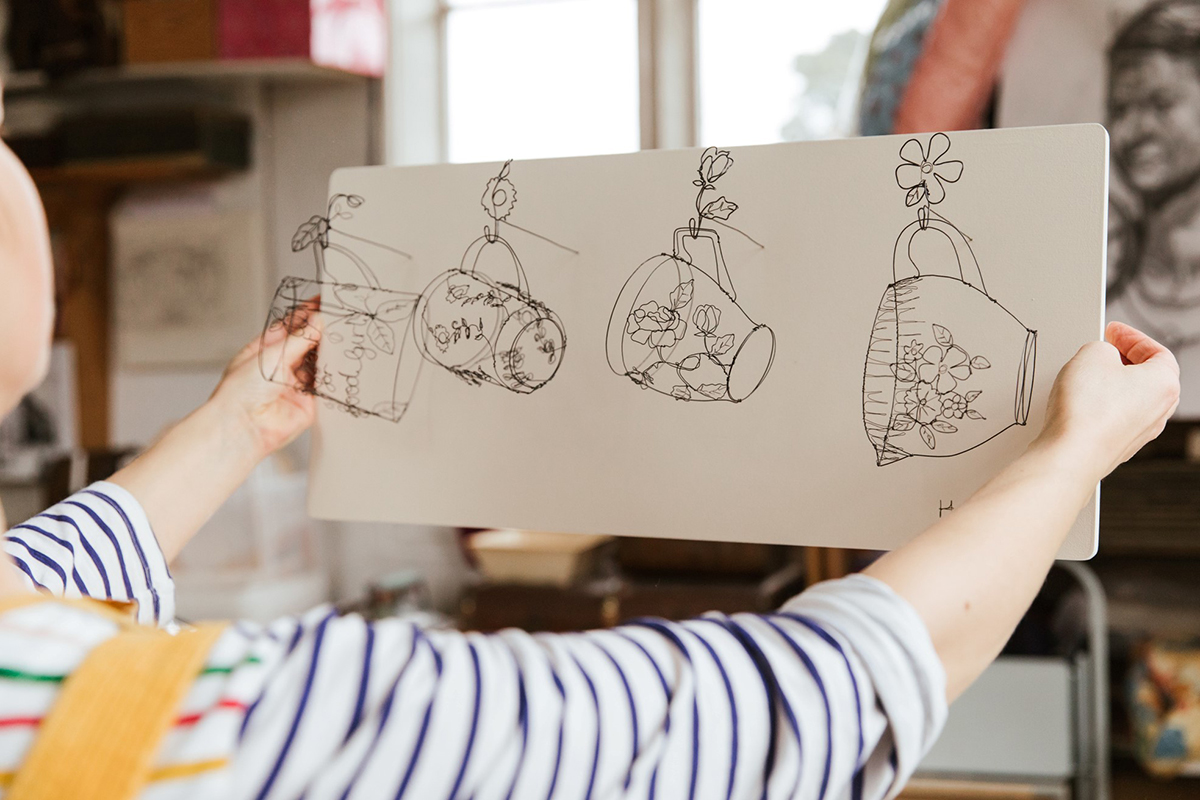 I am a designer-maker, based at The West Yorkshire Print Workshop, creating 2D and 3D wirework.

Graduating in 2006 with a BA (Hons) Design Crafts from Hereford College of Arts, my work originated from the love of tea and tea drinking. Inspiration now comes from many other areas and these include Victorian architecture and ephemera, grandfather clocks and cutlery.

Using old sepia photographs, I first create pen and ink drawings, capturing the aspects of elegance. These detailed line drawings are then translated into delicate and intricate wirework pieces, which cross the boundaries between drawing and sculpture. I twist, shape, manipulate and join the wire using only my hands and pliers. The simplicity of the black iron wire drawings on the calico backing board creates subtle shadows and delicate movement.

I welcome commissions.