Judith Brown Bridal
Material: Jewellery | Location: Staffordshire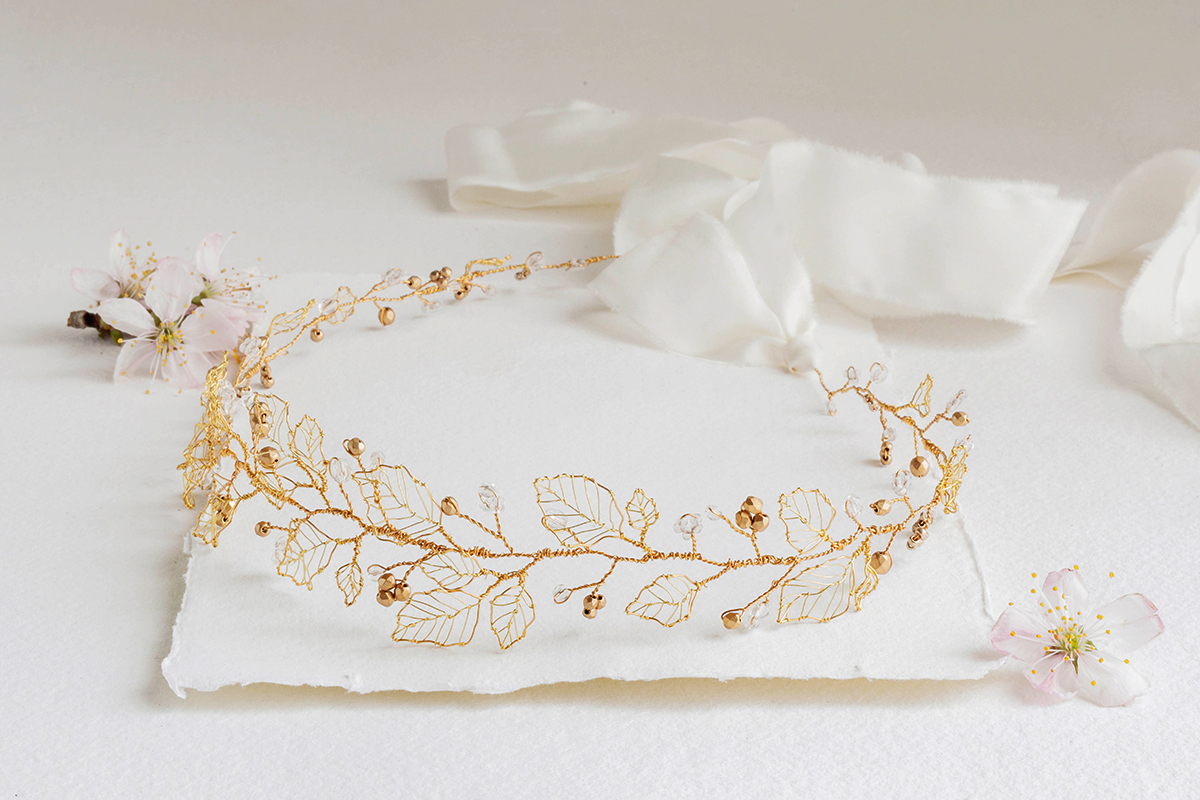 Judith has been making a range of wire jewellery since 2004. From an embroidery background she has developed many techniques for working with wire, stitching, looping and wrapping to create delicate and intricate pieces.

Her bridal collection features both jewellery and wedding hair accessories such as crowns, hairvines and hairpins. Wire is manipulated to create tiny handmade wire leaves, and designs are embellished with glass beads and freshwater pearls for texture and colour. The designs are beautiful, understated, ethereal and inspired by her love of wildflowers and delicate foliage. Bespoke and customised designs, perhaps with a touch of colour, can be created for brides, bridesmaids and the mother of the bride.

Judith exhibits her work through galleries and at contemporary craft events around the UK. She works from her studio above a café in North Staffordshire, where she also runs workshops.