Karen Fox
Material: Jewellery | Location: London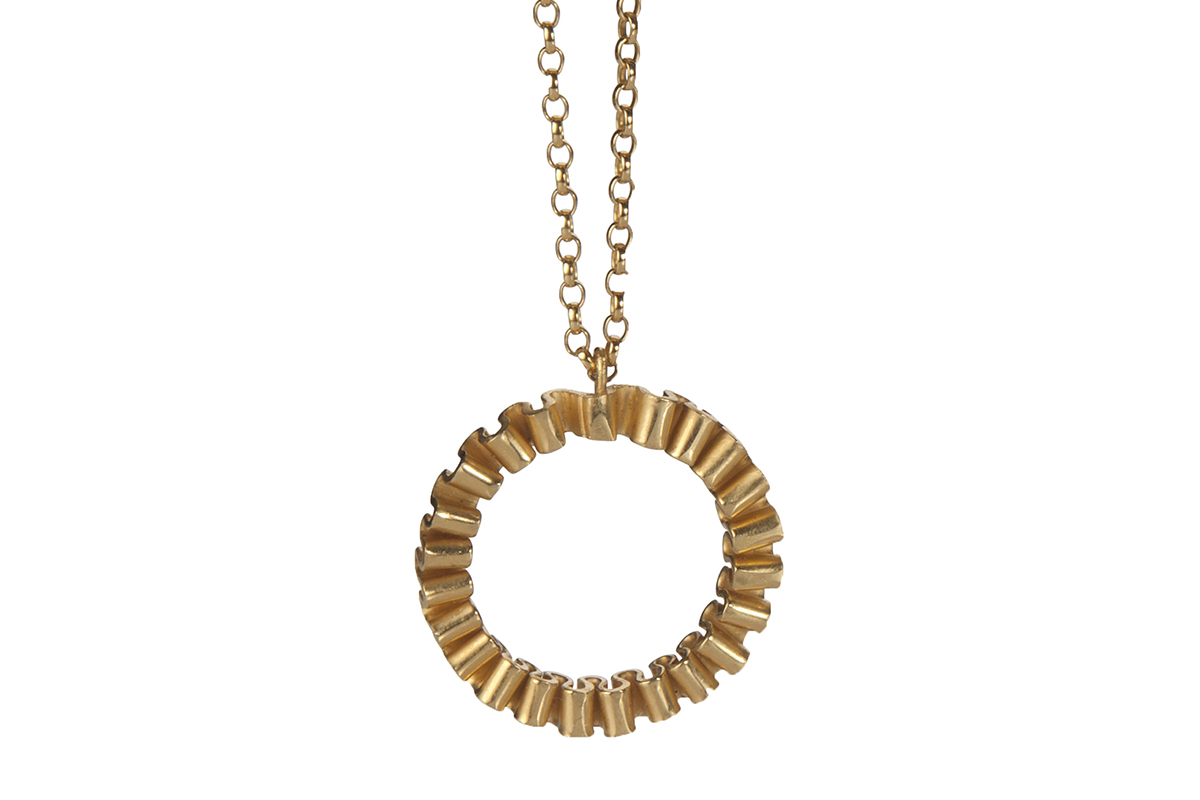 Karen's textile inspired sculptural jewellery has its roots in historical dress design. Working with precious metals, stainless steel mesh and recently, fresh-water pearls, she aims to create a fluid line, reminiscent of the folds, pleats, ruffles & fringes in fabric.

The Ruffle link collection is influenced by the Tudor era of flamboyant dress with its fine detailing, opulence and often dramatic scale. Each circle is crafted from a ribbon of silver, finely hand-forged, soldered and then linked together forming a densely layered, undulating surface. The links are then left in a naturally oxidised patina or brightly polished for extra dazzle!

A graduate in Jewellery & Silversmithing from The London Metropolitan University, Karen has won awards from the British Jewellers Association, and The Worshipful Company of Pewterers & Horners. Exhibitions include 'Rising Stars' at The New Ashgate Gallery, The Silver Festival in Legnica, Poland and 'MADE', Yorkshire Sculpture Park.