Katherine James
Material: Jewellery | Location: Yorkshire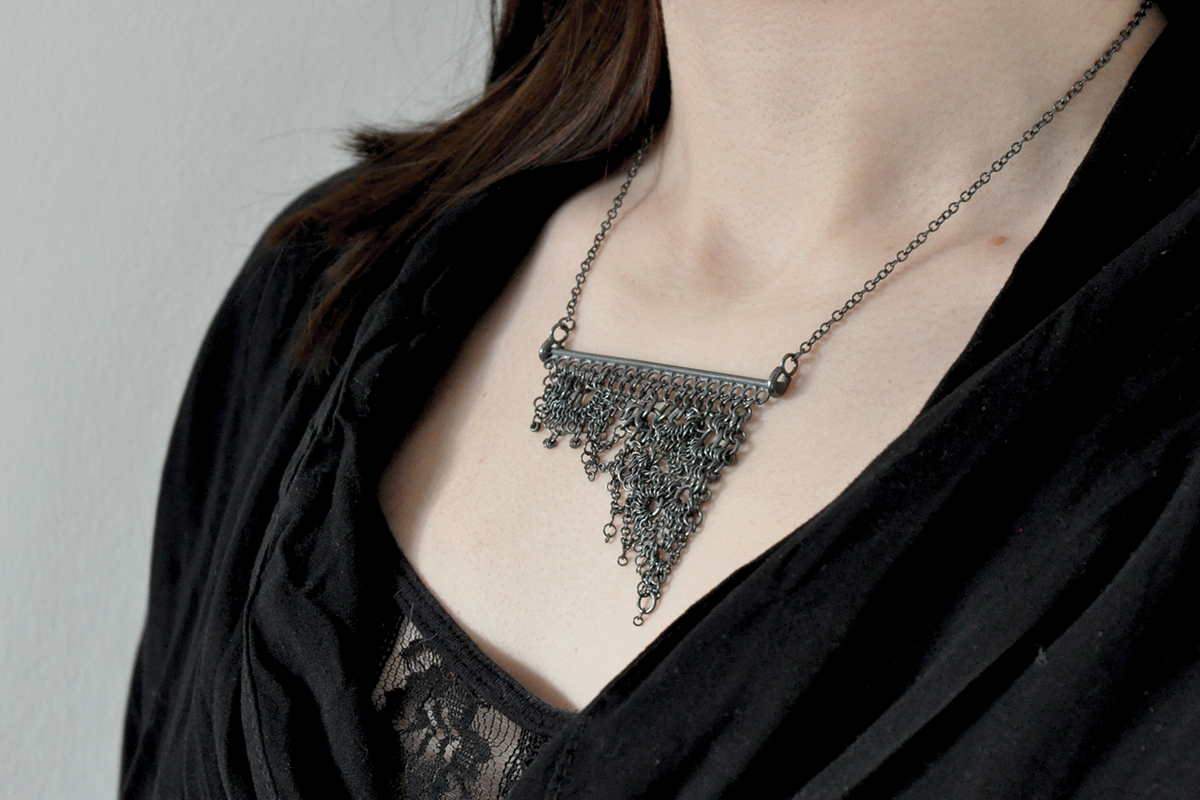 Katherine James is an artist based in Leeds best known for her subversive Chainmail-Lace technique. She creates contemporary jewellery which liberates the aesthetic language of typically gendered materials.

She works in chainmail, a hard, protective exterior associated with male aggression, crafting this material into lace-like patterns inspired by crochet stitches. Contrastingly, lace is intimately worn, delicate and associated with female sexuality. By combining these opposing material properties, the pieces embody the true nuance of gender identity and expresses the wearers refusal to be conveniently defined by stereotypes.

Katherine interrogates ways to disrupt the aesthetic expectations and applications of materials. Her process is extremely time consuming and highly intricate. Pieces are created by individually placing jump-rings of varying sizes into place in each pattern. The designs are often improvised and grow organically. The result is a heavy material which has a beautiful movement and ability to mould perfectly against the contours of a body.