Margo Selby
Material: Textiles | Location: Kent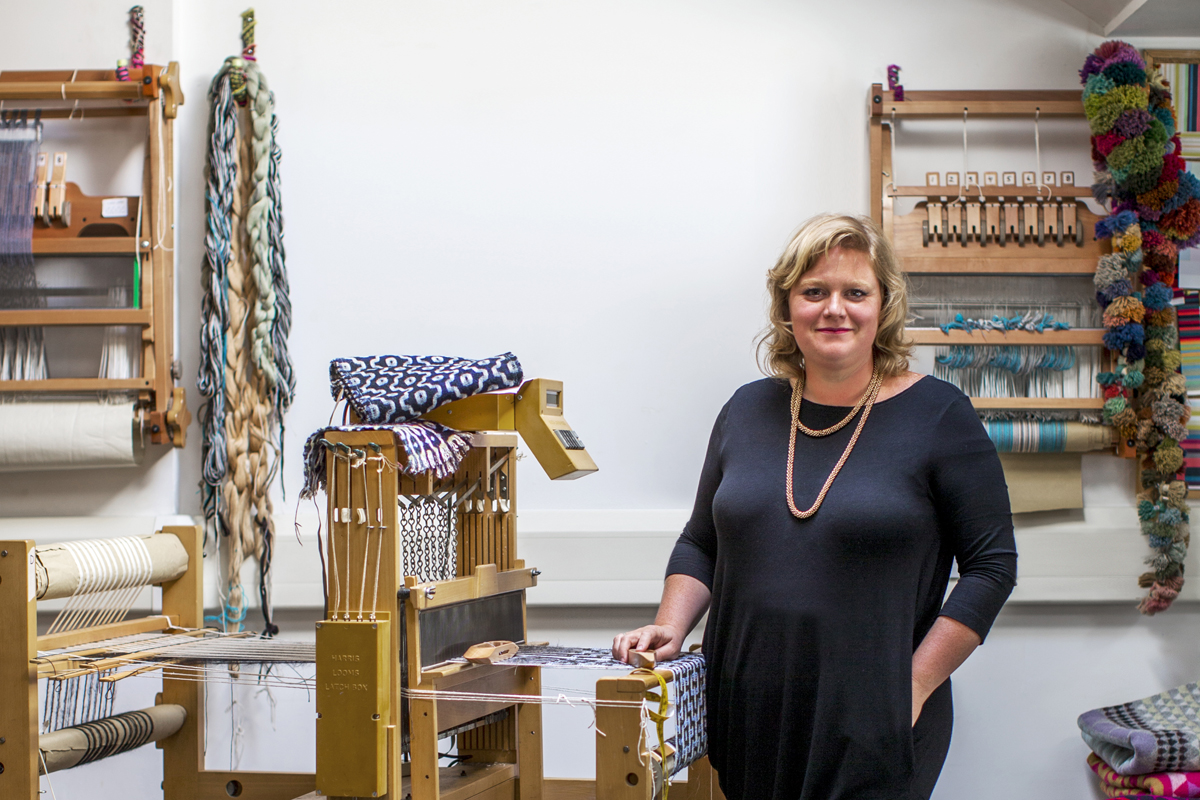 Margo Selby is a British artist and designer working in woven textiles. Her work is characterised by its geometric construction in colour and sits at the intersection of art, craft and design. Alongside her handwoven art practice, Margo oversees the work of the Margo Selby Studio designing for the production of a wide range of textile applications – including her signature silk scarves.

Colour is the impetus of Margo's work – the effects of colours in combination – the relationship between colour and woven thread – and the impact of colour in a design. Our product range includes: handwoven rugs; industrially woven fabrics for upholstery, soft furnishings and apparel; cushions; towels and scarves.

"I draw influence from the visual world around me: architectural forms; graphic design; pattern, scale and colour combinations. Colour is the driving force behind my work. I enjoy the infinite effects of many subtle hues and tones that can be explored when blending from one colour to another."