Melanie Tomlinson
Material: Metalwork | Location: UK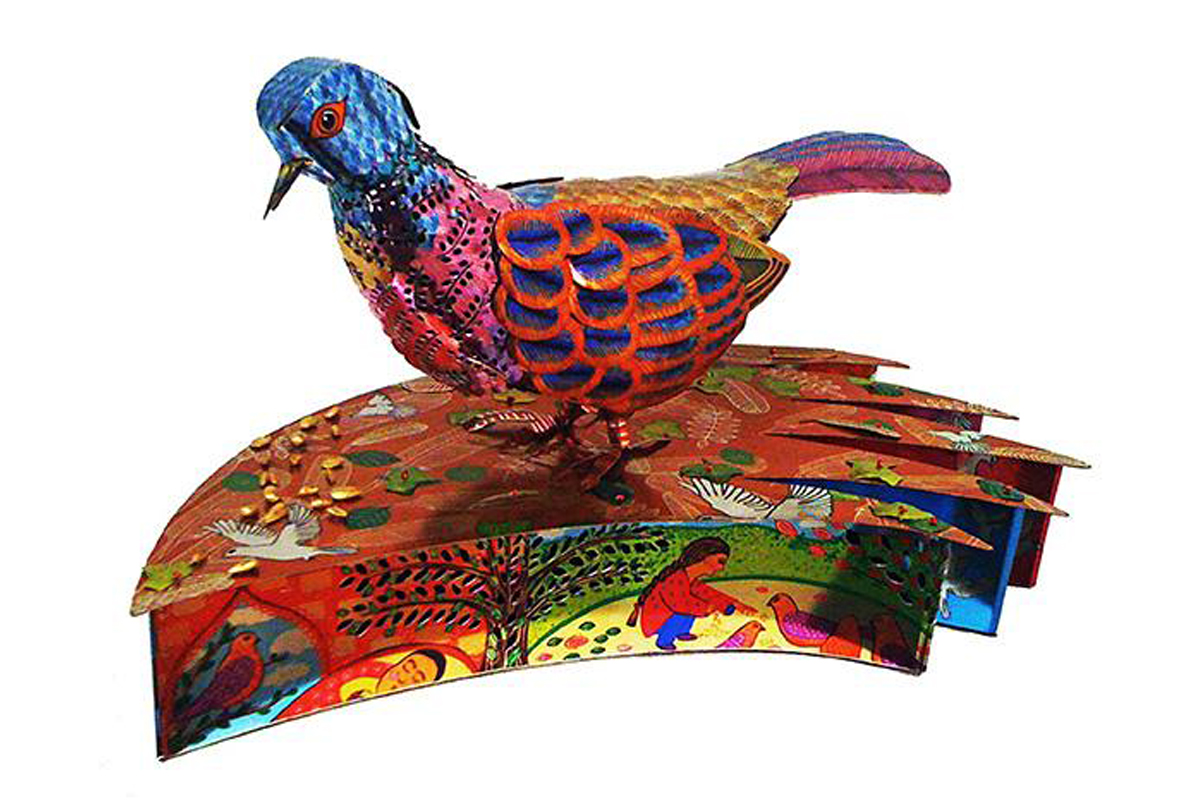 Melanie Tomlinson works with illustration and metal to create vibrant and intensely detailed sculptures and three-dimensional dioramas that reflect her deep love and passion for nature. She is particularly interested in the role of traditional folk narrative to explore the complex relationships between communities and the natural world.

Melanie has developed and refined her specialist techniques for printing onto sheet-tinned steel for over fifteen years. The painstaking process starts with the creation of original, colourful and highly intricate gouache paintings which serve as masters for the printing process. The metal is then hand-printed and coated before being cut, folded, coaxed, smoothed and transformed into complex narrative sculptures, mysterious worlds in miniature, dioramas and tiny artefacts.

Hidden details abound - whether a handle on an automata; a secret interior container for storing treasured possessions; or a lace pattern composed of tiny animals. The details are only revealed on close inspection.