Naomi James
Material: Jewellery | Location: East Sussex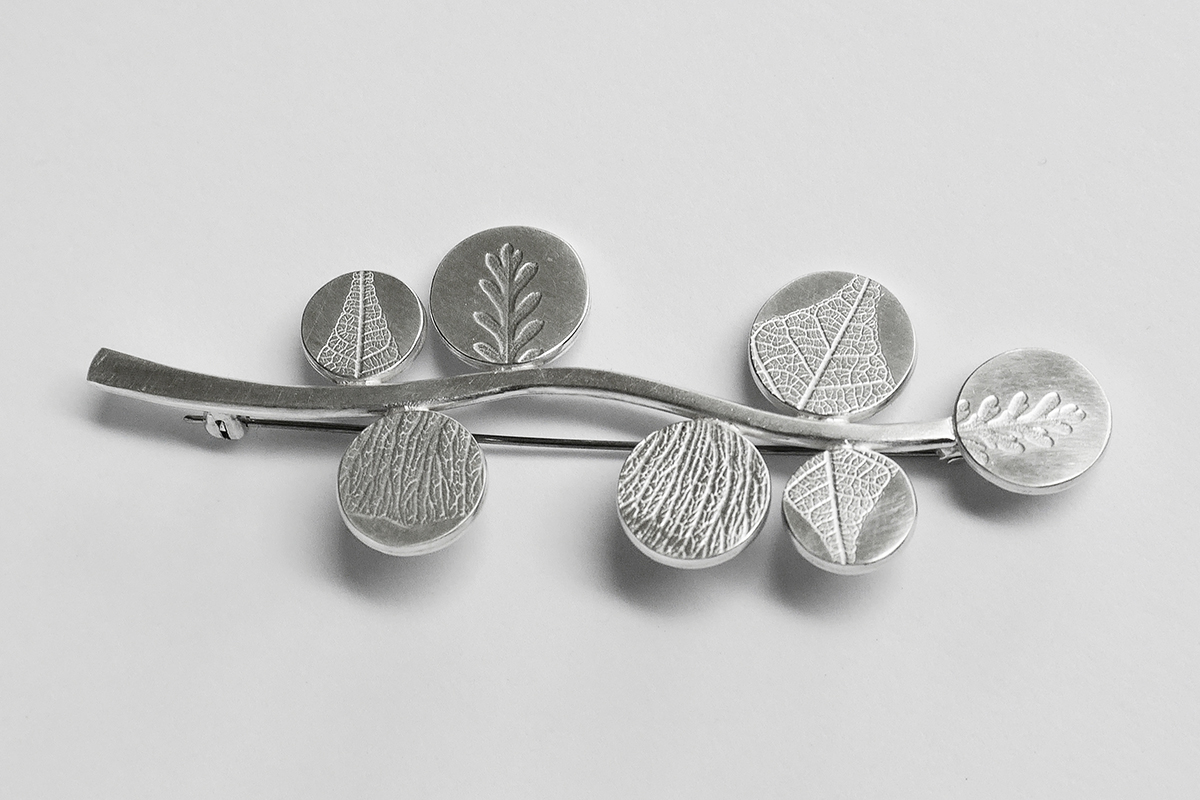 Naomi has always designed as she works, allowing the making process to inspire the final design. Most of the pieces are made using simple hand tools and she enjoys the fact that a lot of her jewellery can still be made in this way.

She has frequently used embossing in her work. Earlier designs involved piercing patterns into stainless steel, which was then rolled with silver. Recent work began with picking up feathers in the park with her young son - she found that despite their delicate appearance they could be transformed into a solid form by embossing into silver, which she then complemented with touches of 18 carat gold. Some designs include coloured semi-precious stones.

Other elements of her work have evolved through experimentation with the textures that can be achieved with hammering metal. She uses a variety of hammers to create surfaces and marks that alter the way light is reflected.