Ruth Ball
Material: Jewellery | Location: Merseyside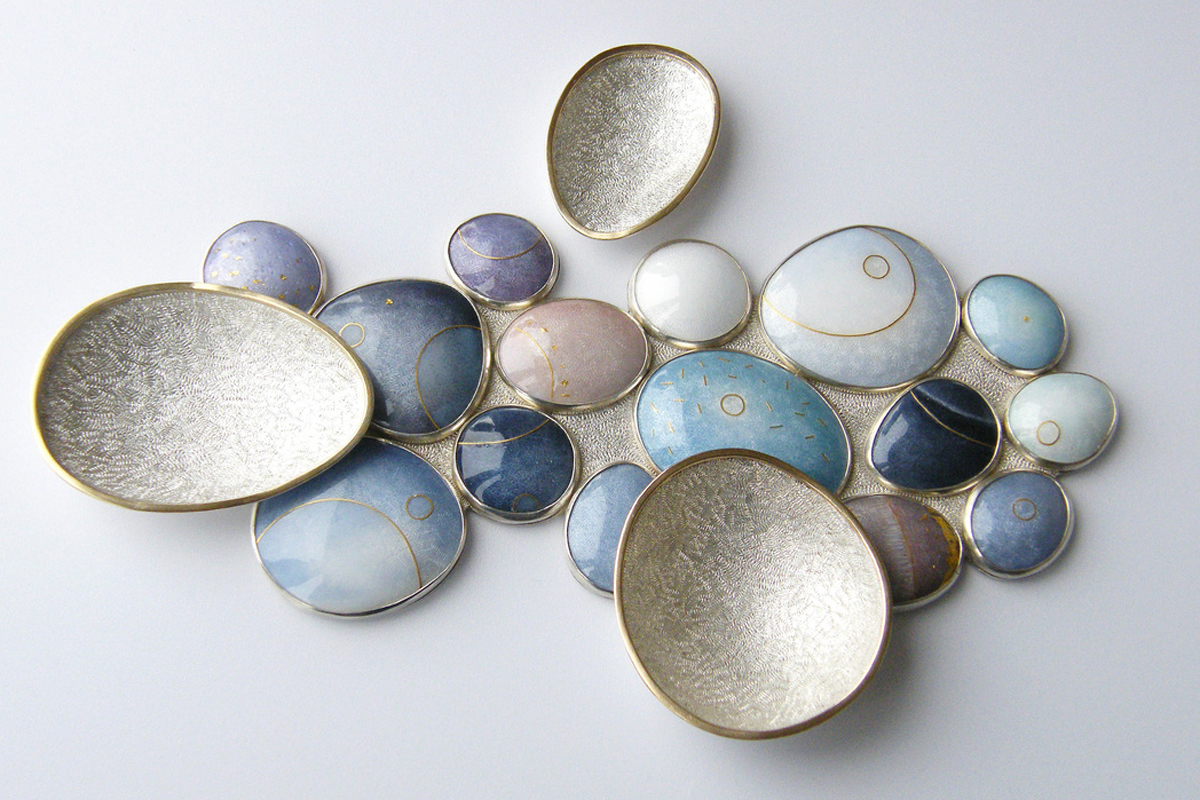 Designer enameller, Ruth Ball, utilises the fusion of glass on metal to produce a diverse collection of products. These range in scale from fine jewellery pieces and bespoke objects to larger wall based artworks. Items are made as "one-offs" or in small batches as limited editions.

Ruth graduated in 1987 with a BA Hons Degree in Jewellery Design from Middlesex University. In 2009 she was awarded a Bursary for the study of large scale enamelling by the British Society of Enamellers.

As a self employed designer maker, Ruth has a wide range of ability and experience. She is skilled in all aspects of enamel techniques, including miniature painted enamels, champleve & cloisonne work and experimental contemporary methods.

In 2006 she was commissioned by the publishers A&C Black to share her knowledge of enamel in the form of a how to guide on Enamelling for the Jewellery Handbook Series.