Tiffany Scull
Material: Ceramics | Location: Dorset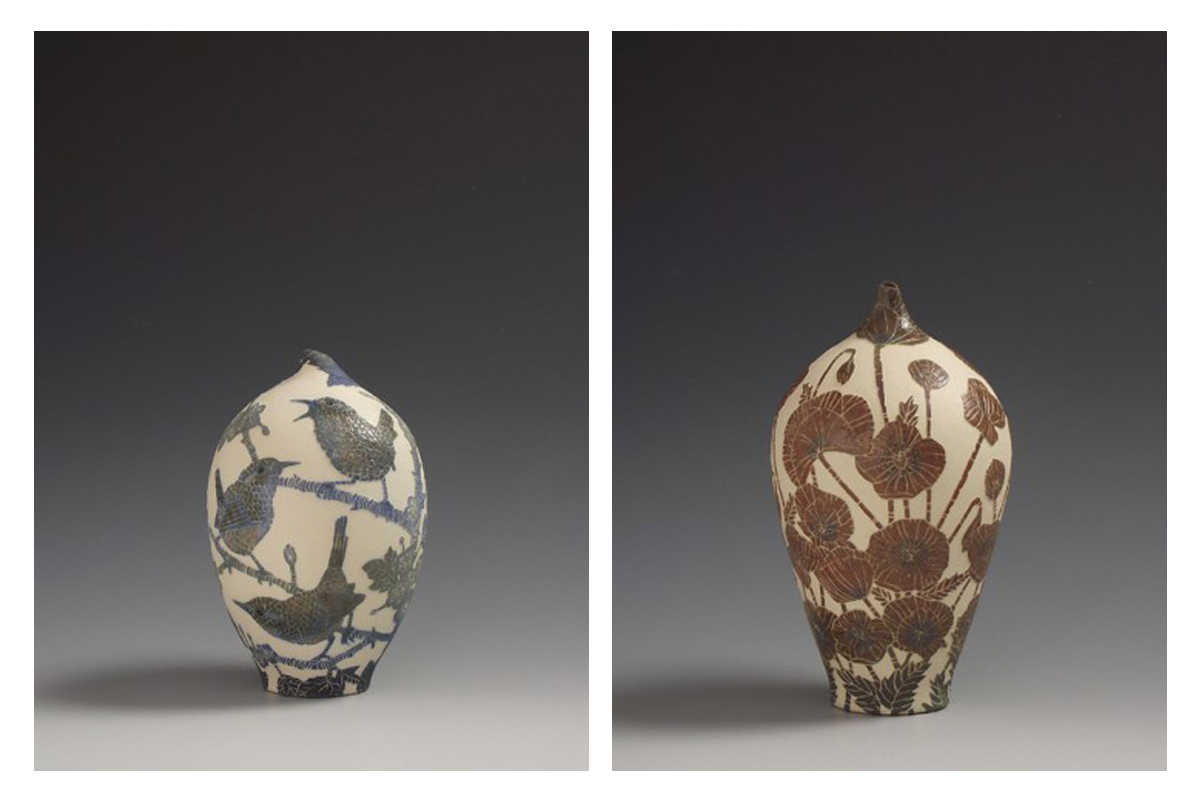 Since being a small girl I have loved to draw and was encouraged to develop this through my childhood. My excitement for the magical possibilities of clay began at Art College and these feelings have never faded.

Discovering and specializing in the beautiful technique of Sgraffito has allowed me to pair up my two loves of drawing and clay work. I am passionate about this time consuming process and have developed a distinctive and unique style, with each piece being made and meticulously decorated by hand.

Telling a story and trying to capture a fleeting moment in time I find very fascinating. Birds and fish are particular favourites, and being such nervous creatures I hope to give the impression they may take flight from a vessel or dish at any moment. My forms and designs are ever changing and I have numerous sketchbooks waiting to come to life.